Structural Moving Skates help make the complex and intricate task of relocating a structure off of its original foundation easier for the structural mover so it can be transported to its new location. From the Hamilton Grange National memorial to erosion threatened homes on the eastern seaboard, Professional House & Building Movers have relied on Hevi-Haul Skates for over 80 years to assist them in executing some of their most remarkable moves. We continue to be humbled by their trust in our American made products when there's quite literally so much riding on it for the families that own these homes. Contact us today to request a quote on our structural moving skates!
Structural Moving Skates are available in two styles, our X, Y-axis House & Building Skates and our Beam Roller Skates.

House & Building Skates
The original House & Building Skate, known by the foremost Professional Structural Movers as X, Y Skates. As the industry term suggests, these structural moving skates allow you to move in any direction on either axis. These Skates can also be split into two halves for single axis moving, doubling the standard load rating of the combined unit. Accept no substitutes and get the job right the first time, every time.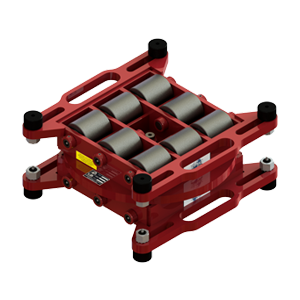 25 to 100 Ton Capacity Per Skate
Beam Roller Skates
Moving heavy buildings means using very long and heavy beams. Beam Roller Skates make sliding and launching beams under structures a much easier task. With their high capacity and relatively light weight, these dollies can easily be raised overhead. Beam Roller Skates can be ordered with a removable guide roller system for multi-purpose usage, such as rolling smaller structures on beams.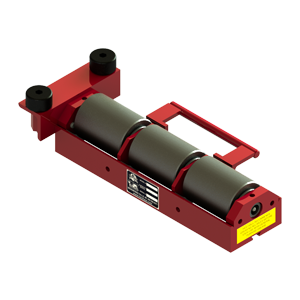 6 to 12 Ton Capacity Per Skate