Why Custom Moving Skates are Critical for Moving Heavy Objects
If you're in the business of getting heavy equipment from point A to B, you know just how important moving skates are to accomplishing the task. The right skate configuration prevents damage to the load, which, given its size, is probably quite expensive. Skates also ensure the location, be it the floor of a factory or a sterile food processing plant, isn't scuffed, gouged, or dented in the process. However, most importantly, moving skates reduce physical strain and the injuries that can result, while also allowing crews to work swiftly.
There are myriad standard skate setups available on the market, and odds are a solution is already available. But heavy objects come in unconventional shapes and sizes, and the environments where they need to be installed can vary substantially. Maybe it's too heavy or the worksite presents a unique challenge. If nothing on the market seems to be the right fit, you'll probably need to consider custom moving skates.
Why Custom Moving Skates are Critical for Moving Heavy Objects
Hevi-Haul has over 80 years of experience building custom moving skates, and our expert staff deploys the latest in 3D, CAD software, and technology to design systems that are rugged and effective. Our engineers can modify an existing design or build something entirely new. We work with customers every step of the way, from ideation to deployment, to tailor a product that fits your requirements. Everything Hevi-Haul builds utilizes North American steel, CNC-machine components, and fully welded frames for enhanced strength and durability.
Do you need custom moving skates for your job? Given these are all unique products, here are a few things to consider along with solutions Hevi-Haul has devised for customers in the past. 
The load is unusual
For the most part, customers turn to Hevi-Haul custom solutions because the object they're moving is a unique shape or is incredibly heavy. Whether it's moving 10 tons or 60 tons, a transformer or segments of oil pipe, the weight, and shape of the object you need to move are often what drives a custom solution.
For example, a while back Hevi-Haul built a custom moving skate solution for an oil and gas company located in the Middle East. For a large-scale construction project, this client needed a system that could help move various diameters of oil pipe across hundreds of skates. The Hevi-Haul team devised two solutions for two applications that could handle pipe diameters of 3 inches to 30 inches. Non-marking, polyurethane-coated rollers were incorporated into the design to protect the pipes. 
Hevi-Haul also custom-built a moving dolly for a large transformer manufacturer. A team of engineers pulled together a custom solution using the latest design technology and has a capacity of 60 tons. 
You have a highly specific use case in mind for your moving skates
Perhaps you need custom moving skates for a unique operation or business process. Think about every action that will be required to move the load, as every consideration will shape the end solution. Fortunately, given the highly consultative design process, Hevi-Haul engineers will find a creative, effective solution. 
A Norwegian oilfield services company, for example, contacted Hevi-Haul after seeing one of our solutions in action at another firm. The company had what was essentially a very heavy, large-diameter hose reel turned on its side. They wanted a skate that they could lay out in a precise pattern to create a circle. Hevi-Haul designed a series of slightly curved skates that, when laid end to end, formed a 15-foot diameter circle. The end product was the right fit for the job and the system could handle a 250-ton load. 
Going back to the transformer manufacturer from the prior example, Hevi-Haul's solution included a guide roller system that allowed the unit to run along an I-beam. That kept the moving skate in a straight line while the load was being moved. 
The work environment presents unique challenges
Finally, you may require a custom moving skate solution if you'll be working in a challenging environment. This is often the case in aerospace operations that utilize clean rooms in the assembly process. There are also special considerations if the skates will be used in food production, temperature-controlled environments, or will be exposed to water or chemicals. 
Hevi-Haul designed a solution that utilized nine, five-inch diameter rollers with a capacity of 22 tons per roller. They used stainless steel axles and nylon rollers because the skate would often be submerged in water. Hevi-Haul can alter the materials used in the rollers, for example, to prevent damaging floors or providing traction in slick environments. 
Where There's a Moving Problem, There's a Custom Moving Skate Solution
When nothing on the market seems to be a fit and you're feeling stumped for a solution, it's time to get creative. But you don't want to jerry-rig a solution or settle on a design that "might" work — the cost of failure is too high. That's why custom moving skates from Hevi-Haul are critical for moving heavy objects. The expert engineers and Hevi-Haul have been doing this for decades and will help you arrive at an ideal solution that's tailored to your needs and leaves nothing in doubt. Our design process, choice of materials, and assembly process ensure you'll get the job done without a hiccup, safely and on time. Contact us today to learn more about our custom moving skate solutions!
Get Custom Skates From Hevi-Haul For Your Moving Needs
When it comes to moving skates, Hevi-Haul has a long history of being an innovator in the material handling industry. We've come a long way since our early beginnings with Skid-Rol Dollies. Today we have an extensive catalog of moving solutions. And when that's not enough, we can modify and create custom skates to suit your unique needs.
Don't see what you need? We'll create custom skates for you!
Applications don't always have an off the shelf solution. There are times when our standard skates won't do the job. You may need a modification on one of our products or a completely unique design. Whichever the case may be, we have the capabilities and expertise to design custom-fit solutions.
How do we create custom skates suited for your needs?
We'll use our 80 years+ experience to come up with a solution for your specific moving job. And while we're at it, we'll keep in mind all the fine details that define a successful solution.
Our designers will partner with you in the design process to model a product that meets your requirements. And we'll make sure to iron out all the details prior to production.
We use the latest in 3D CAD software and technology to design quality skates that will perform beyond your expectations.
We use high-quality North American steel, CNC machined components and fully welded steel frames for added strength and longevity for your move.
We'll ensure you're satisfied with the process every step of the way.
There's a reason our products move the world
We've been known for our quality and rugged products since our first skates were introduced to the industry in 1938 by Paul J. Kordes. Our dollies quickly followed suit for professional machinery movers, riggers and structural movers. 
As a family-owned small ­business, we take pride in earning and keeping the trust our customers have placed in us. From major multi-national ­companies to small machinery moving companies, our customers have become our friends and they count on us to manufacture and deliver the highest quality skates available.
Contact Hevi Haul-today to get more information on the highest quality roller dollies available.
Hevi-Haul skate rollers have incredibly long-life spans and require very little maintenance. That's because the individual parts that make up a Hevi-Haul machinery skate are the highest quality possible. So, let's take a look at the functions of each part to better understand why Hevi-Haul skates are the industry-favorite.
The axles on our machine skates are CNC Machined right here in Wisconsin from exceptional quality, high-grade steel. We make two kinds of axles, standard and hardened. The standard axle is mostly for your typical, day-to-day applications because it's always reliable and will get the job done. On the other hand, the hardened axles are for heavy-duty use. They're heat-treated, stronger, and come in a variety of lengths. All our axles also come with grease fittings pre-installed.
Axles are such an important part of the skate and help make our skates strong and durable. Check out the video below for more information on Hevi-Haul axles.
Rollers and bearings are just as important as any other part of the skate. Like the axles, rollers are CNC Machined at our Milwaukee factory. We make two kinds of rollers, steel or polyurethane (check out our blog highlighting the main differences between the two). All of our heavy machinery moving equipment can use both kinds of rollers depending on the job at hand. Keep in mind that different rollers have different capacity ratings, so make sure your skate meets all the requirements for your move.
Rollers are the part of the skate that makes the move smooth and easy. Check out this video below for more info on our rollers and bearings.
Hardware is the last integral part of a Hevi-Haul skate. It's what holds all the key pieces together and makes sure it all stays in place. From swivel plates to socket caps, we supply all the hardware you need to make sure your skate rolls perfectly every time.
Here's a video explaining how to install different parts on our utility skates.
Overall, Hevi-Haul's skate rollers are the best in the industry. They're seriously durable and require hardly any maintenance. If you have any questions about our machinery skates and their individual parts, don't hesitate to contact us! 
Everything You Need on Your Rigging Equipment Checklist
Injuries have cost companies as much as $62 billion in a single year. For material movers, the right rigging equipment is a must to reduce injuries and boost efficiency. But it can be hard to know the must-haves when it comes to rigging tools, especially with the weight and pressure of giant jobs.
Don't worry. When it comes to heavy rigging equipment, we're here for support. Here is a list of everything you need before you get moving.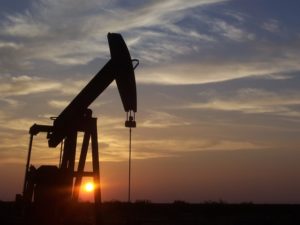 First, What Is Rigging Equipment?
Rigging equipment is gear needed to lift and support materials. And to say it's important is an understatement. More than half of all mobile crane accidents happen because of problems in the rigging stage.
What heavy lifting equipment needs to be in place to hoist a load?
Get Off the Ground with Hooks
Quality hooks can act as a hand or lend support like a joint. The key to lifting with hooks is securing a sturdy grip. If hooks slip, cargo could crash hard.
Here are a few common hooks:
Self-locking – As the name suggests, these hooks clamp shut to keep items secure.
Clevis – These hooks can connect directly to cables or chains.
Slip – Each of these hooks are like a doorway, letting chains slide through and wrap around objects.
Need added support?
Get Rooted with Shackles
When it comes to lifting tons at a time, shackles have been a sturdy go-to for decades. Shackles are built to link up a solid base to a heavy load. They have two parts: a pin and curved shackle. There are different combos of pin and body pieces, including screw pins, round pins, anchor shackles, and chain shackles.
What about hardcore connectors?
Tie it All Together with Ropes, Chains, and Slings
Ropes and slings are one of the most used types of rigging equipment. But with half a dozen different types of slings, nailing down the perfect type depends on the job. Here are a few of the most popular materials out there:
Once the cargo is up, what's the best way to move it?
Glide Smoothly with Machinery Skates
Machinery skates are built for massive moves. For instance, in 2016, a 300,000-pound tavern was relocated using Hevi-Haul skates. Once a big structure is propped up, these friction fighters can help carry heavy loads to their final destination.
Here are some common types of machinery skates:
But even if the rigging equipment checklist is complete, tapping into professional advice can make or break a job.
Let the Pros Carry Some Weight
When it comes to heavy rigging equipment, the stakes are high. A recent OSHA study involving heavy moving found one in three accidents involved problems in rigging. Doing research and getting help from the experts could safeguard against wrecked jobs and injuries.
Have questions about what options are best for a project? We're here to lend a hand. Visit our news page, or contact us today and get advice from the experts.
Stay Safe: Your Guide to How to Move a Gun Safe
As a safe gun owner, you know the importance of a gun safe to keep your family and children out of harm's way. Gun safes, however, can also be dangerous. Gun safes used to protect assault rifles can weigh between 500-800 pounds, making their transport a difficult task.
In fact, people can die from improperly moving a safe. This very thing occurred in 2014, when a 19-year-old mover was crushed to death when attempting to move a safe.
With gun safes even reaching upwards of 1,000 pounds, it becomes even more important to learn how to properly move a gun safe.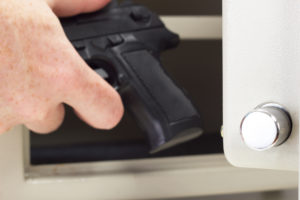 How to Move a Gun Safe
You'll inevitably need to move your gun safe. Whether this move is from one bedroom to another, or even to a new home across the country, it's important to know how to move a gun safe while remaining safe. Keep reading for five helpful tips for moving a gun safe.
1. Know What You're Handling
Each gun safe is different. They differ in dimensions, weight, and handling capabilities. You need to know your safe's dimensions and weight so you can use appropriate equipment. It's also helpful for foreseeing any potential difficulties in moving it from one location to another.
For example, is the safe too wide to fit through the door, so it needs to be turned in a particular direction? Are there gadgets or knobs that extend out and may snag on furniture or door frames?
Knowing the dimensions and weight of your safe is essential to anticipating any issues and properly executing the move.
2. Prepare Your Workspace
First and foremost, it's important to remove the guns and place them in a secure location. Guns will add to the weight of the safe and may even move around in the safe if left in there, making transport more difficult.
You'll then need to lay down blankets and durable materials on the floor (such as Masonite wood) to help glide the safe and prevent it from damaging floors.
If you want to keep your safe unscathed, you may also consider wrapping it in plastic or blankets to avoid damaging it during the move.
3. Find 3+ Helpers and a Path
Make sure you know exactly the path you are taking to move the gun safe. Be sure to move any obstacles from the way.
Using at least three helpers and a heavy-duty furniture dolly or machinery skate, you can load the safe onto the dolly and safely transport it to its new location. For a refresher course on the best way to operate a dolly, click here.
Don't Risk It
A heavy safe is something you should not underestimate. These steps outline how to move a gun safe, but it's important to know your limits. If you cannot find at least three helpers or don't have the proper equipment (and the knowledge to use it), do not attempt the move. Consider hiring professional movers instead.
For more tips on moving heavy machinery and tools to help you during your move, check out our blog today.
4 Great Benefits of Buying Custom Skates
As with any project, you're only as strong as the tools you have at your disposal. Even the tools that seem small are essential in making your efforts much more efficient.
Yes, you may have guessed it—we're talking machine and industrial skates. These guys assist in material handling, structural moving, distribution, and much more. They're rough and rugged and keep your projects from (literally) collapsing over. But, not all jobs are created equal, so you need skates that match your needs.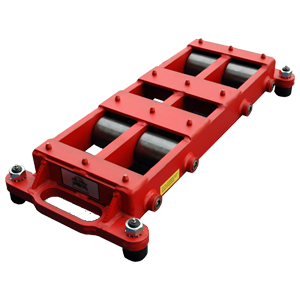 You should consider investing in custom skates to ensure you're maximizing your resources. Not convinced yet? Here are four benefits of buying customized moving skates.
1. Match Your Production Needs
Let's start with the no-brainer. Unfortunately, most major manufacturing products are pretty much set in stone. There isn't much room for change when needed. But, at times, that modification is absolutely essential. Perhaps, you're carrying much larger capacities than most other dollies would. Or, you could even be transporting products that require certain handling or protection. A big-box seller won't be able to take that into consideration.
Custom skates will make your production run much more smoothly. They also work to prevent liabilities and risks that could occur.
2. Modify Already Existing Products
Most companies that offer customized options already offer a line of existing dollies. So, in some instances, you won't need to undergo a whole design process.
These sellers will sit down and talk to you about your specific requirements. If a product of theirs matches but could use some slight work, they'll let you know. But, if you need something completely unique, they'll work with you on that as well.
3. Work with Custom Designers
Wouldn't it be great if you had someone to help forecast any potential errors in your systems? Someone who could pinpoint what you need and help save you money? When you purchase custom skates, you work with a custom designer. This person works out the logistics with you to deliver the best product possible.
Load configuration and weight, the pathway of movement and floor condition are just some of the factors that they'll consider for your custom project.
4. Cutting-Edge Material
The last benefit we'll point to for purchasing custom skates is the roller material used to build. When you're purchasing a custom project, you'll know each element that's factored in.
Oftentimes, already existing products aren't built as they should be. They're outdated, low quality, and just not as durable as they could be. When you work with a custom designer, they'll direct you to the best material in the industry. They'll have mastered the best technology and processes to deliver your one-of-a-kind product.
Looking for Custom Skates?
Custom skates can make any project run much more efficiently. That's why we're committed to delivering the most durable and low-maintenance dollies and skates. Our skates are built from high-quality, fully welded steel frames that are built to last. We're also able to modify existing products if that best suits your needs.
Interested in learning more? Contact us to learn about our custom and modified skates and dollies!
Why Your Rigging Company Needs Quality Machinery Skates
You should already know how important it is for rigging companies to include machinery skates in their inventories. They're an indispensable way to safely move loads that weigh even 100 tons while remaining both close to the ground and easy to maneuver.
However, not all skates are created equal. When you purchase machinery skates for your company, you need to make sure that you're investing in quality and efficiency.
Here at Hevi-Haul, we offer an unmatched combination of technology and engineering to create a product that works for you. Read on to find out why your company needs quality machinery skates.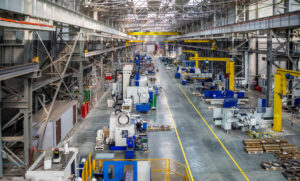 1. Keep Loads In Place
When you're undertaking a project like moving an entire building, you need to make sure that your load doesn't budge an inch while you transport it.
While you should always use things like wood skids or blocking when necessary, the best skates will also come with materials that help you keep everything in place.
Our compact swivel skates, for example, have a friction plate between the top surface of the dolly and the swivel plate underneath to make sure that the skate doesn't move too much under your load. The last thing you want is for a skate to slip out from excessive movement.
There are also steel cleats standard on all of our skates that embed themselves into wood under large amounts of weight. This helps to protect your load and make sure it travels flawlessly from point A to point B.
2. You Need Machinery Skates That Protect Floors
Some machinery skates will mark or heavily damage the floors that they're used on, creating an extra headache for you on top of the logistical problems of moving something that weighs thousands of pounds.
Instead, businesses should find skates that protect floors and are made of materials meant to reduce the likelihood of any marks or damage. Skates with polyurethane-coated rollers, for example, are ideal for floors that need the most protection.
If your needs change and you find you need to move a load across an uneven surface, good skates will have rollers that are interchangeable. Switch out the polyurethane rollers for steel rollers that will get the job done on even a rough floor.
3. Get Skates Customized To Your Needs
Every business' needs are different. A moving company who needs to transport a building or historic structure all in one piece would look for something different than a rigging company looking to move heavy machinery.
In some cases, you need the ability to customize high-quality skates that will meet your needs. Hevi-Haul is proud to either modify our existing skates or create something completely new, just to make sure that they meet your needs and high expectations.
Solutions like these allow businesses to keep customers happy and decrease their production costs in a way that wouldn't have been possible otherwise.
Learn More Today
Hevi-Haul has been a go-to company for rigging companies, large corporations, and even the U.S. military for more than eighty years. Let us help your business achieve its goals.
Contact us today to learn more or request a free quote.
Guide: Our Varied Collection of Custom Skates
Whether you are moving heavy machinery, performing structural moving or are a rigging company, you need to have options when choosing skates. You also need to know that the skates you use are durable and have been designed to fit your exact needs. We excel in manufacturing custom skates of different varieties to fit your specifications.
We use North American Steel and CNC-machined components to ensure strength and reliability. We also employ 3D CAD technology to design your custom skates prior to the production process. This helps ensure an end product that meets your requirements.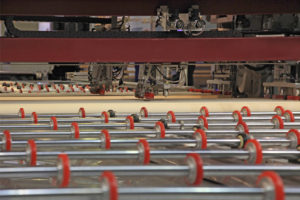 Custom Skates for Different Capabilities
To help you get an idea of the type of skates we can produce, we've put together this guide showcasing our varied collection.
Custom 10 Ton Reel Skate
The customer had a need for a skate they could lay out in a circle to create a precise shape. This was for a large diameter reel. All the skates were laid end to end in order to create a 15-foot diameter circle.
Each base plate was laser burned using a 3/4 inch thick plate. A laser-burned hole is located on each corner which is used to secure the dollies to the floor of the reel.
Custom 60 Ton Guided Transformer Skate
Made for the manufacturer of large transformers, these utilized a guide roller system which allows the units to follow along an I-beam in order to maintain a straight line while transporting the load.
The roller system is a fixed width and the guides are removable. Larger diameter axles, wheels, and bearings were used in this design.
Custom 20 Ton Oil Pipeline Skate
This custom design was built to accommodate dollies moving various sizes of oil pipe across hundreds of skates. Two different applications were developed for this project.
The skates produced can handle an overall capacity of 20 tons. They tilt forward and backward to accommodate the pipe. We used our polyurethane rollers to protect the pipe.
Custom 45 Ton Poly Wheel Machinery Skate
The customer required a roller dolly with a large footprint of stability with high-capacity wheels. This had to be designed to be able to protect their flooring.
The frame is made entirely of steel and welded. Steel cleats embed into skids or timber placed between the skate and the load.
Custom 22 Ton Nylon Wheel Machinery Skate
This design includes 22 tons of capacity per roller over nine 5 inch diameter nylon rollers. Stainless steel axles are used.
The top of the skate has a flat top with a custom drilled hole pattern in 12 places in order to mount the loads.
Custom 1.5 Ton V-Bloke Skate
This design was made to handle 2 and 6.5-inch diameter steel rods for ease of motion. The top of the frame is fitted with high-molecular polyethylene to be used as guide blocks.
The bottom of the frame has four mounting holes for attaching to an existing structure.
Skates to Fit Your Needs
These custom skates were designed to provide a specific function and to fit the customer's specs. If you need a custom design to accommodate your needs, contact us today.
Custom Skates Offer Smooth Movement For Any Application
With over 80 years of experience in custom roller dollies, Hevi-Haul is proud to use our expertise and the latest in 3D CAD software and technology to design the best custom skates in a myriad of varieties. Whether it's a modification to our standard skates or a custom solution, we will work directly with you through the design process to model a product that fits your requirements prior to production. We use high-quality North American steel, CNC machined components and fully welded steel frames for added strength and longevity for your toughest moves.Here's another unique skate we've developed for one of our great customers:
Here's another unique skate we've developed for one of our great customers:
Hevi-Haul was approached by a new customer who had recently admired a custom design we had developed for another customer in the Norwegian Oilfield Services industry. The new customer had a similar problem and needed our expertise to develop a unique solution. Their use case was for a very heavy, large diameter reel, best described as a giant hose reel turned on its side. The customer needed a skate that they could lay out in a precise pattern to create a circle.
To give a better understanding of the size of this reel, if you lay all of the skates they required end to end it forms a 15-foot diameter circle. They will be laid out and mounted a large distance apart, so this is a large structure that needs to move precisely. In all, we supplied this customer with an overall load capacity of 250 tons or 500,000 pounds!
Each base plate was laser burned to precise measurements using 3/4″ thick plate, including laser burned bolt hole patterns located on all four corners. The bolt hole pattern will be used to secure these dollies right to the floor of the reel. Due to contact with seawater, each wheel was custom manufactured with one of our CNC machines to accept a sealed bearing, ensuring a long lifespan for the rollers.
This project required the ingenuity of our specialized engineering team, and they developed a solution that met the needs of the customer exceptionally well. The solution has enabled the customer to decrease production times and overall was a massive success. At Hevi-Haul, we look forward to our next opportunity to design a unique solution that solves problems for our customers and increases profits as well.
Contact us today to learn more
Hevi-Haul Skates have been trusted by professional rigging companies and machinery movers for over 80 years as the premier owned American brand machinery dolly. Contact us today for a personal answer to all your inquiries.